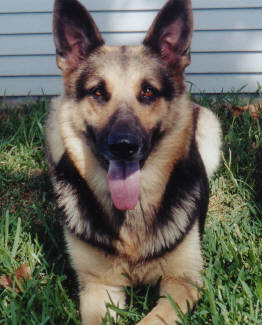 This is more of an introductory page where I'm going to tell you a little about this page and what we do here. On other pages you'll visit with a few of my colleagues who will tell you about specific areas that you might find fun for yourself as well as your pet person.
The number one goal of Able K-9 Academy is socialization and making it fun for our pets. No matter what their size, shape, or temperament, socialization is a must for a well behaved pet. We can help you train and communicate with your pet, work on bad behaviors, work off some of that excess energy or weight, or even just create a closer bond with your best friend. We have a lot of fun here, and boy, do I mean a lot of fun. Even our pet people enjoy it.
We start out with any questions there may be or to address behaviors that need work. Next we just socialize a little.
It doesn't matter what kind of dog you have or what your pets are like, we enjoy all breeds.
If it sounds like fun to you, come on out for a visit and be sure to bring your pet people. They can learn an awful lot, I guarantee it. There is no dog to small, and no problem to large.
If you would like more information about Able K-9 Academy, we invite you to, just look through this web site. I'm sure you'll find lots of interesting things.